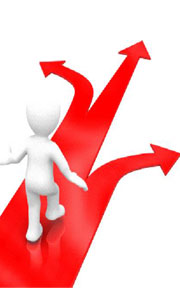 Calm Heads on Experienced shoulders:
Created by highly experienced Global Mobility professionals, Destination Navigators offers a calm, methodical approach to what can be a difficult, confusing and emotional process. We have created and effectively manage a network of highly experienced consultants operating across the UK. They are our on the ground presence delivering assistance utilising their local knowledge, property markets expertise and an understanding of the relocating family's needs and concerns. Consultants typically have experience of living and working in other countries and can effectively bring that knowledge to bear when assisting the family. Moreover, they are capable, patient and calm professionals selected to represent the best Consultants operating in the industry today.

Understanding and Appreciating the Relocating Family's Needs:
Relocating employees or assignees receive a personal service providing guidance, advice and recommendation concerning matters crucial to their ability to happily settle into the new location (schools, security & well-being, commute, neighbourhood, housing, local amenities etc.). Through our experience, both of living on assignment plus many years of successfully delivering destination services, we are able to translate that understanding into an effective range of services delivered by our network of carefully selected, well managed and strongly supported consultants.